By Kendra Holliday | September 23, 2011
I'm employable.
My hard working lady of leisure days are over.
A company that believes I'm an asset, not a liability, is hiring me to join their team, and not a moement too soon.
My life line dwindled from rope, to kite string, to dental floss, and I could barely hang on anymore.
I bought my charming little fairy cottage three years ago, and got laid off from my last full-time job that same month.
The only things you need are a roof over your head, food in your belly, and people who love you.
I never wanted for love, though at times I felt unworthy. I was so scared of being homeless, and there were many days where I didn't know where my next meal was coming from. Thank you to everyone who sustained me.
Can you imagine being out of work for six months?
A year?
Two years?
Three years?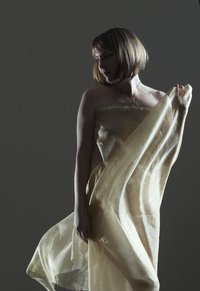 Always looking for the beauty in life
Incredibly, I managed to somehow pay my mortgage each month by being as creative – and desperate – as possible.
Figure modeling
Sex work
Medical studies
Cleaning basements
Gynecological teaching
Data entry
Shaving my head
Making audio tapes for the visually impaired
Writing
Sex and relationship consultations (I'm still offering those!)
Then there was that short stint with the company that fired me after they found out about my website – a crushing blow.
I begged and borrowed, but never stole.
On top of that, there is the custody battle – that dark cloud has been hanging over my head for the past year, and we're finally getting thisclose to resolving it. Please consider donating if you haven't already – my legal bills are staggering.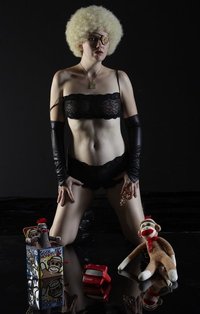 It hasn't been easy.
My daughter has been having issues at school. I've been volunteering in the school library, reading heaps of parenting books, and attending mother/daughter workshops.
I've incurred some debt in the process. In desperation, I took out a $4000 loan on my credit card in order to pay my mortgage.
I was agonizing over whether to cash in the retirement investment I swore I would never touch.
And then –
A friend in my network connected me to a company in St Louis where my website is a non-issue.
They gave me a chance, and agreed to interview me.
And now they're hiring me.
They trust I'll do a good job and know how to behave and conduct myself. It's a really good feeling to be trusted in that way, after being shut out of so many places. I'm so grateful to be given the opportunity to prove myself.
Even if every single person in the company doesn't believe exactly what I believe in, they will still respect me and trust I'll do a good job and be a valuable member of the team . They realize that whatever I do on my personal time is my business and does not affect my professional life. Their human kindness will pay off in a loyal, devoted employee.
The night they called to offer me the job, I sobbed with relief. Instead of whooping it up celebrating, I felt stunned at the realization of how close I am came to losing almost everything. Many a night I lay in bed imagining who I would give what possession to, because I wouldn't be able to afford a storage unit once I lost my house.
It gets better.
But now I get to stay.
I feel like I've been pushed out of the way of an oncoming bus, instead of thrown under it. I feel like the mama dog who finally gets rescued from the dog pound after all her puppies have been adopted.
I thought about all the parties I've attended the past year where I was supposed to bring a dish, a bottle of wine, or a birthday gift for a child, and arrived empty handed, I was always embarrassed, but I showed up anyway. I still donated to other causes whenever I could, and my only luxuries were Netflix and Sunday NYTimes. If I bought a skirt or book, I felt so guilty.
My dad, partner and friends helped me over and over, with car repairs, gas money, and groceries. I went to a food pantry for six months.
Now I can get my dryer fixed; it's been broken for weeks. Once I get back on my feet, I can better help others. I'm so proud of all the volunteer work I've done the past few years.
And now, The Beautiful Kind is starting to grow. Our first advertiser on the site is coming up! Our new show with sponsors debuts Oct 4. I have a book proposal being considered by a publisher. I'm presenting at Show Me the Blog next month, and Playground Conference in November.
I'm not sure how I'll be able to keep up with everything, but my new job and my daughter will be my top priorities, along with my relationship. I can't tell you how many times my partner Matthew talked me down off the ledge. He gives amazing sanity checks.
I'm so glad I don't have to choose between a full-time job and my sex-positive activism – The Beautiful Kind and Sex Positive St. Louis.
My life will be even more full of passion and possibility.
It gets better.
—-
Photos by Steve Truesdell